1210-860F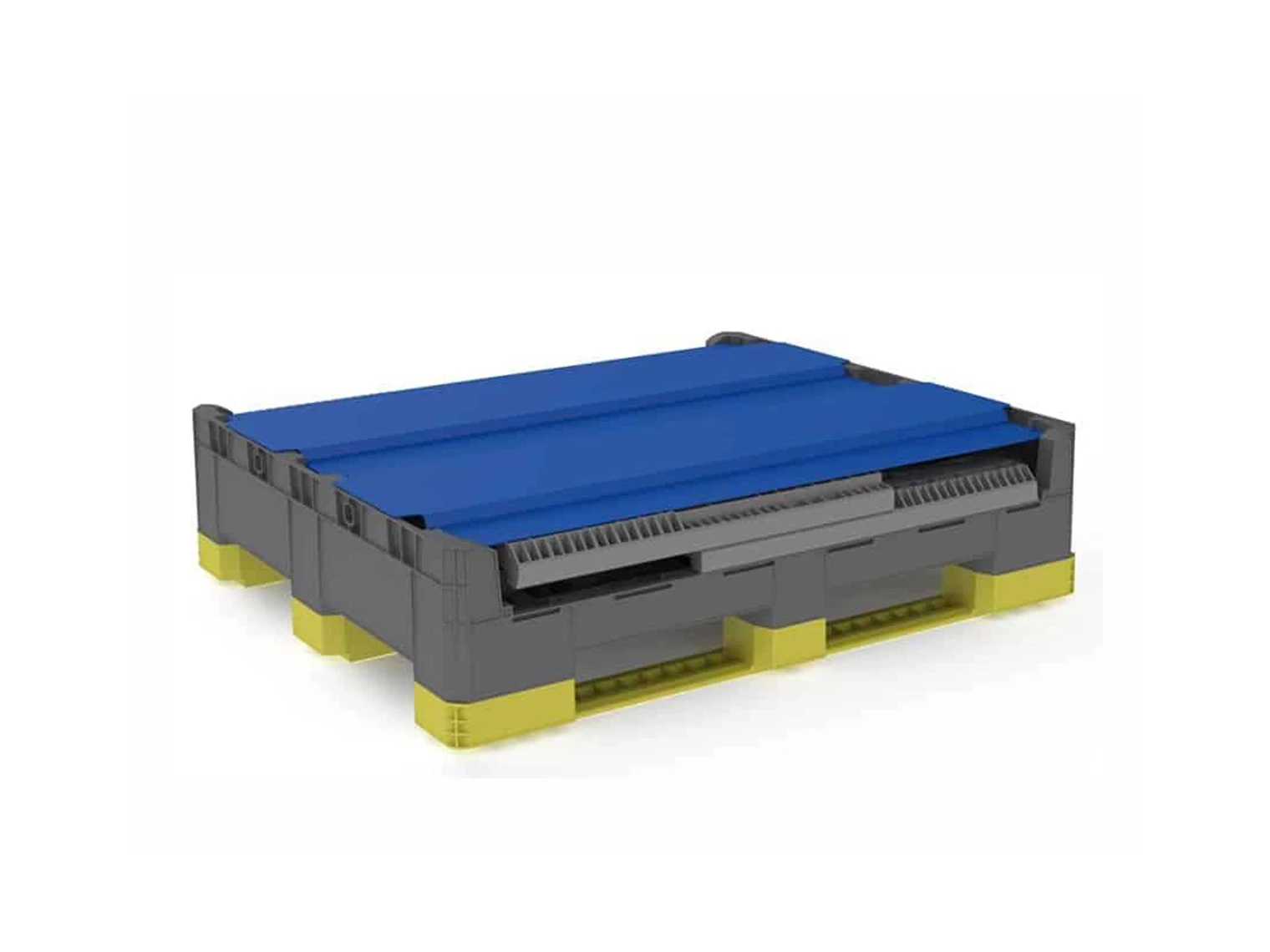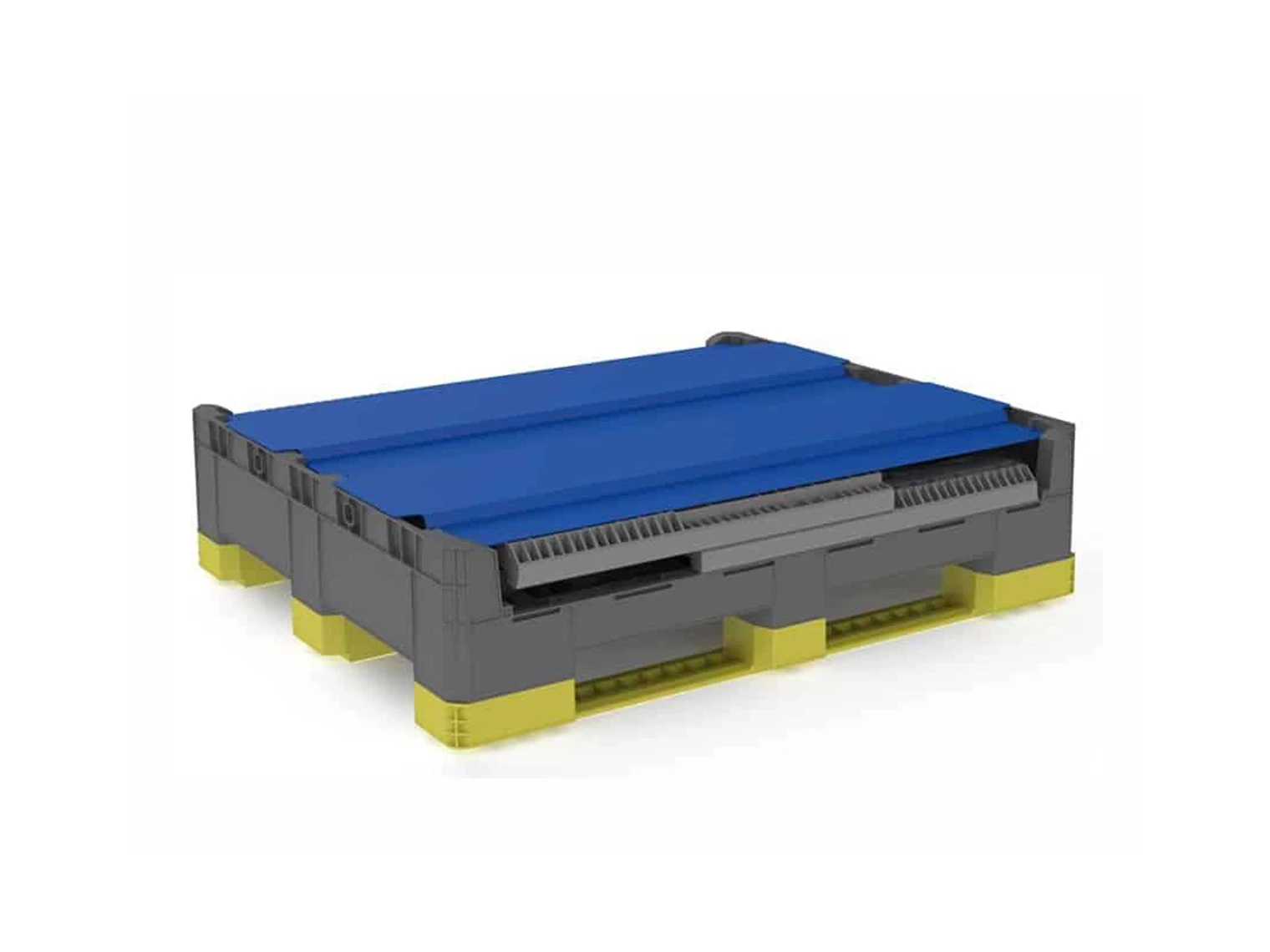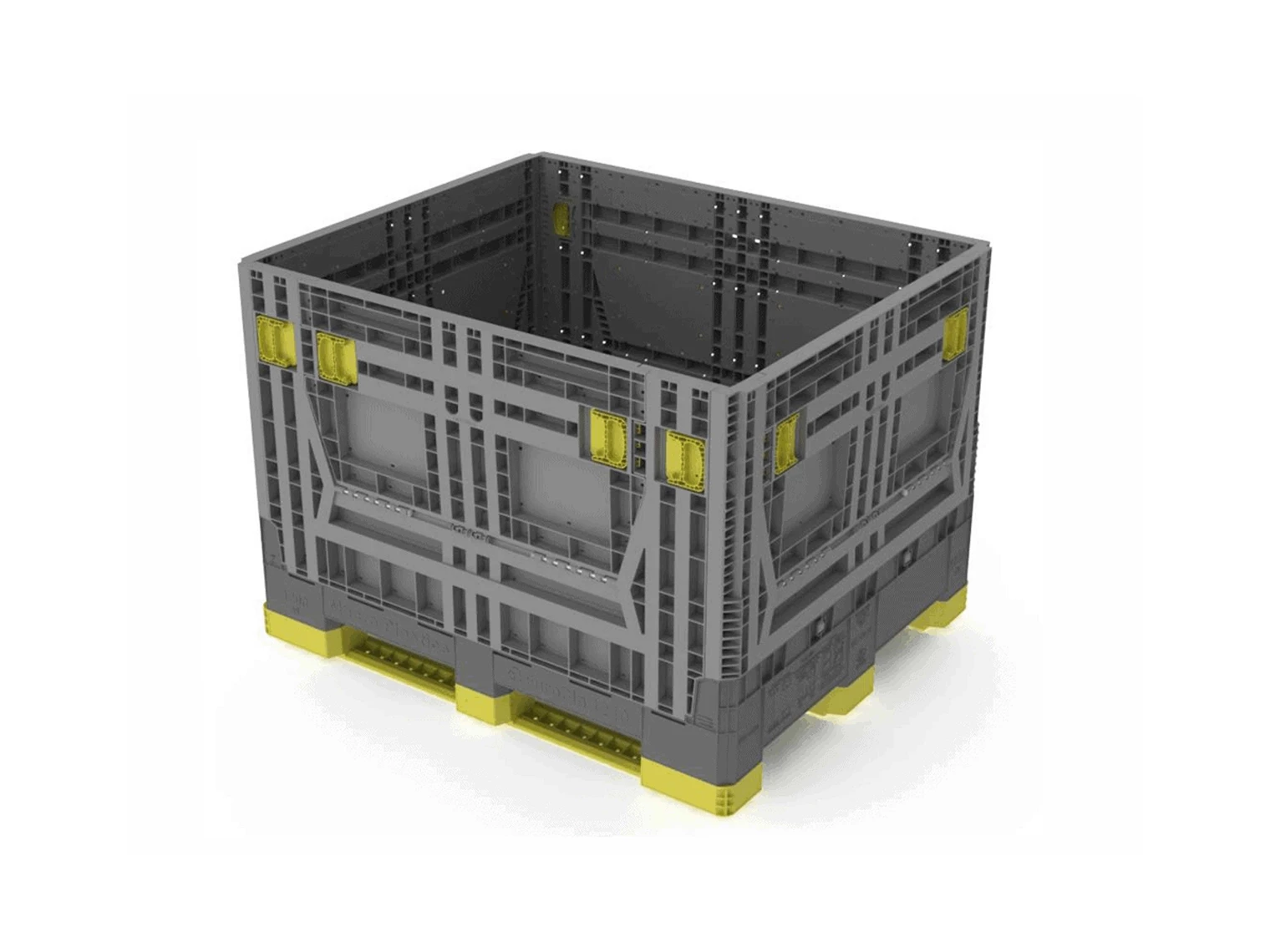 998 x 1198 x 860 (h) mm

928 x 1.128 x 722 (h) mm

PPC-45.530 gr

900 kg

194

234
Plastic containers are plastic transportation tools that facilitate the collection, transfer, and sale of products in different sizes and allow for the storage of large quantities of products at once.
Our 100x120 Benobin foldable container is specially designed with an ergonomic and foldable structure, catering to a wide range of sectors such as logistics, supermarket chains, automotive, electronics, hardware, pharmaceuticals, and building materials.
This product is manufactured to be compatible with transpallets, forklifts, and racks.
Moreover, our 100x120 Benobin foldable container provides maximum product protection for every industry, thanks to its non-damaging, softened, and non-sharp interior structure.
Our container can be used without damaging the product underneath when stacked and can be completely folded and stored in a small space when not needed, providing a space advantage to its users.
The 100x120 Benobin foldable container, with closed base and walls, can also be used with lid if needed to protect the loaded product from dust, insects, and other external factors that may harm product quality.
Our foldable container ensures the safe completion of the logistics chain from production and loading points to sales points, thanks to its sturdy and long-lasting structure. It is the most widely used foldable container product group in the industry.
It offers our domestic and international customers practical usage possibilities and economic storage for long periods.
In addition to its usage possibilities and qualities, our containers can be produced with 2-3 runners / skids and different wall heights for special loads according to customer requests. These options can be changed by our customers over time.
Furthermore, features such as screen printing, laser printing, sequential numbering, hot stamping, PVC kanban pocket, plastic kanban pocket, and RFID tag applications can be added, making our containers customizable and trackable for customers and institutions.
Our 100x120 Benobin foldable containers can be sterilized after each use and made ready for reuse.
Considering the possibility of exposure to sunlight, our containers are produced using special raw materials and paints with high UV resistance to protect product color and quality.
In addition to our 100% food-safe productions, we can also produce in different colors and qualities using mixed raw materials, thanks to the environmental recycling raw material opportunities provided by our recycling facilities, not only for first-quality but also according to our customers' requests.
Related Sectors
Share the Page

Add to RFQ List

0

Request Quote