B-535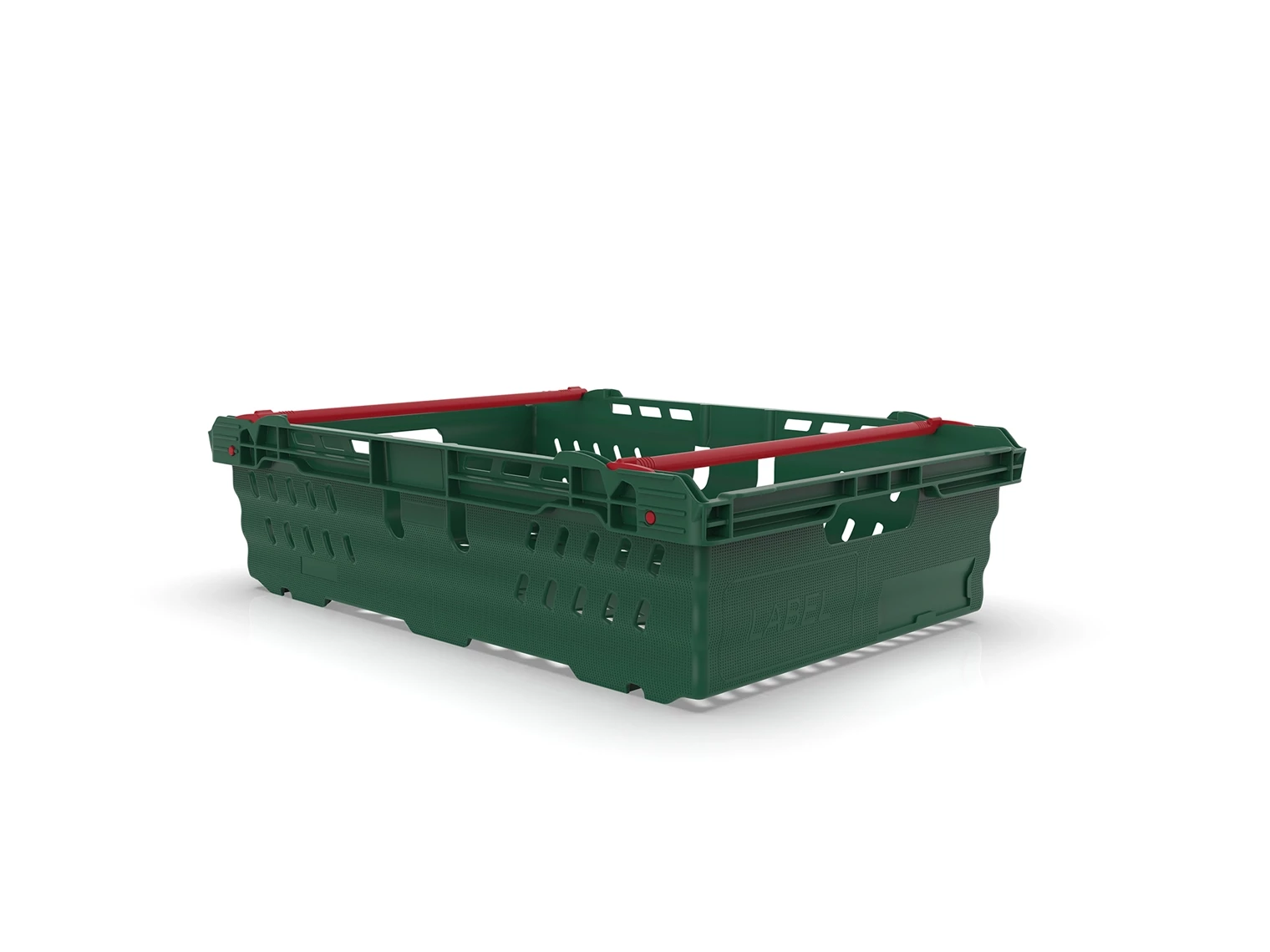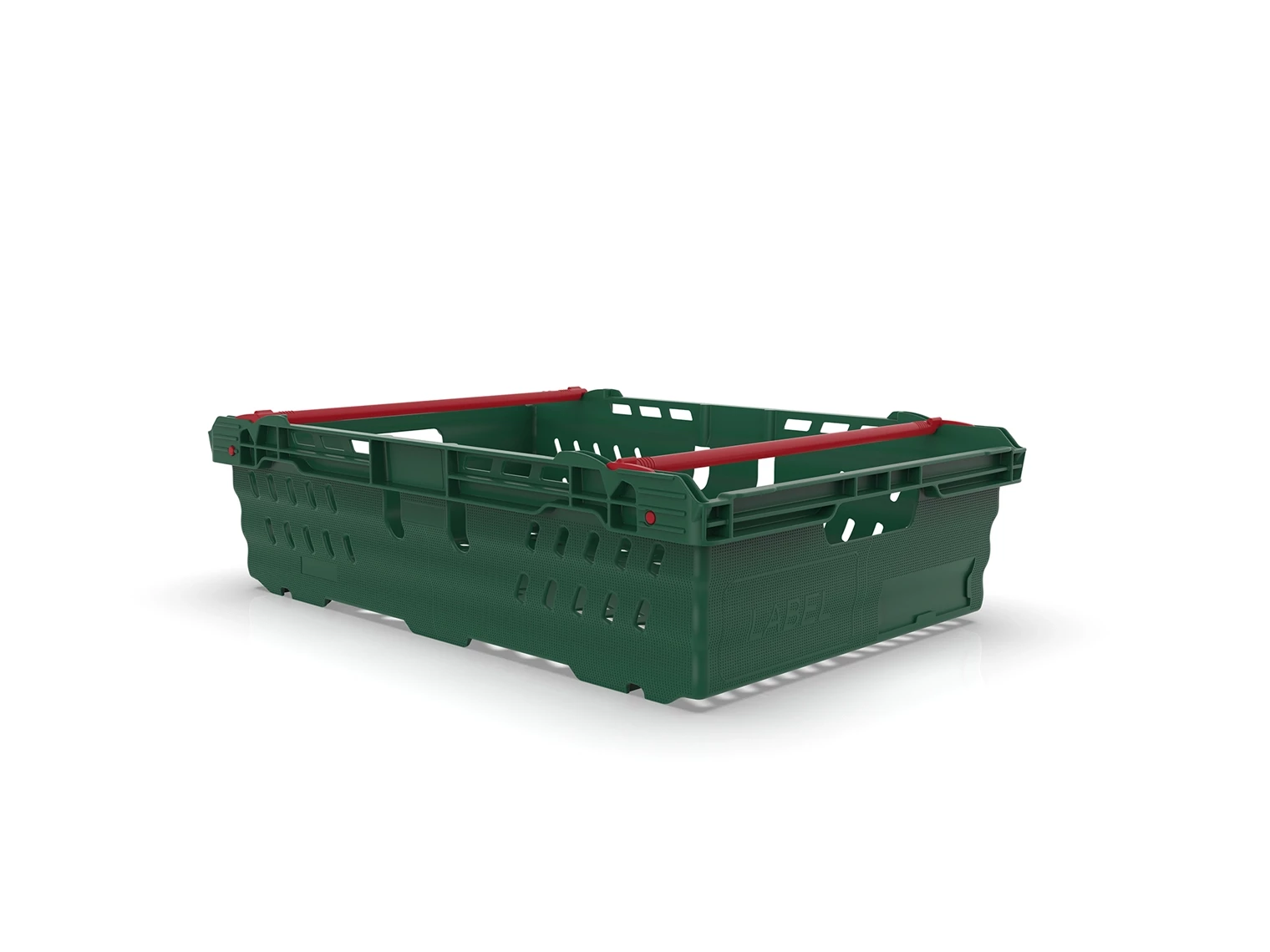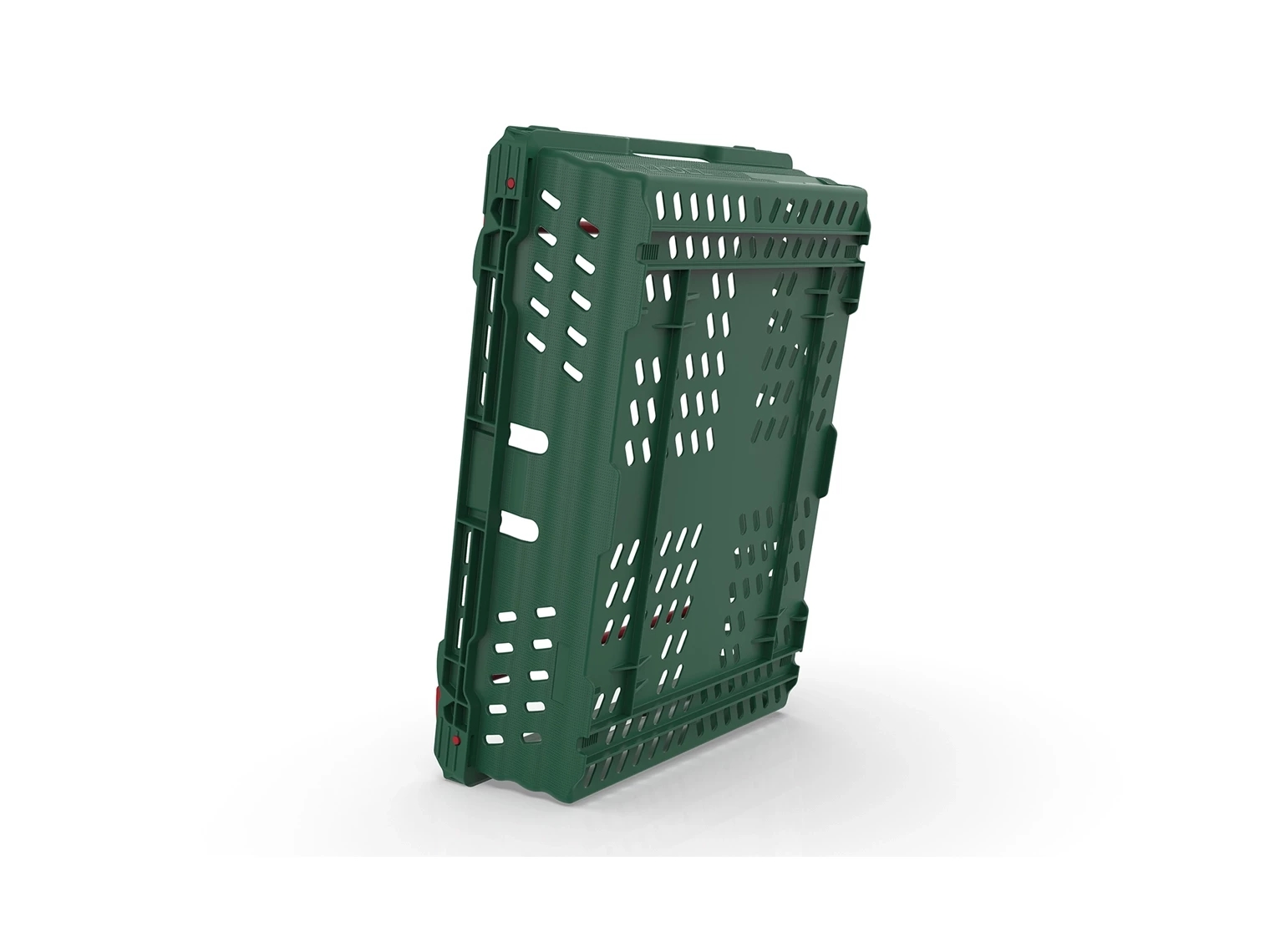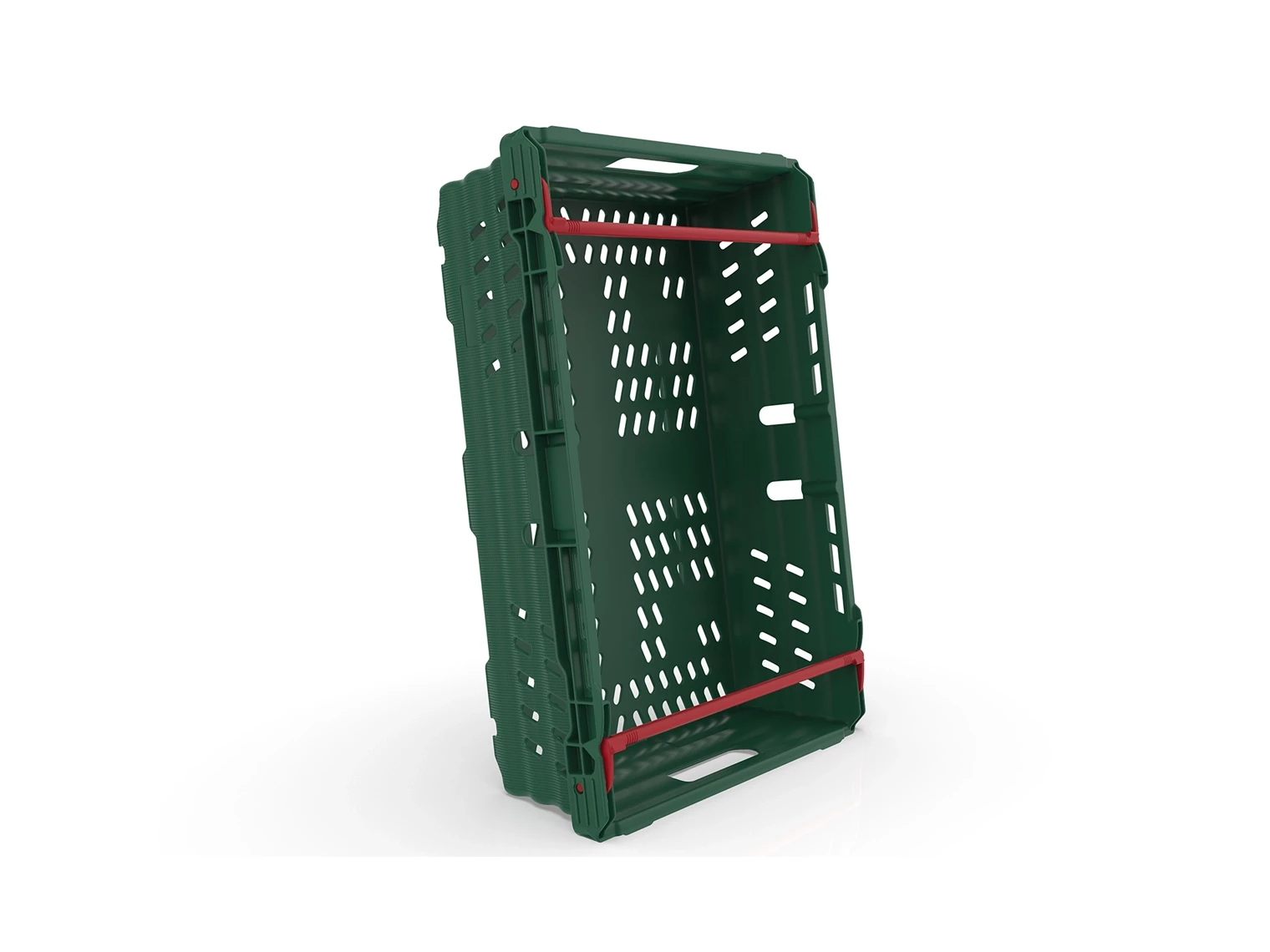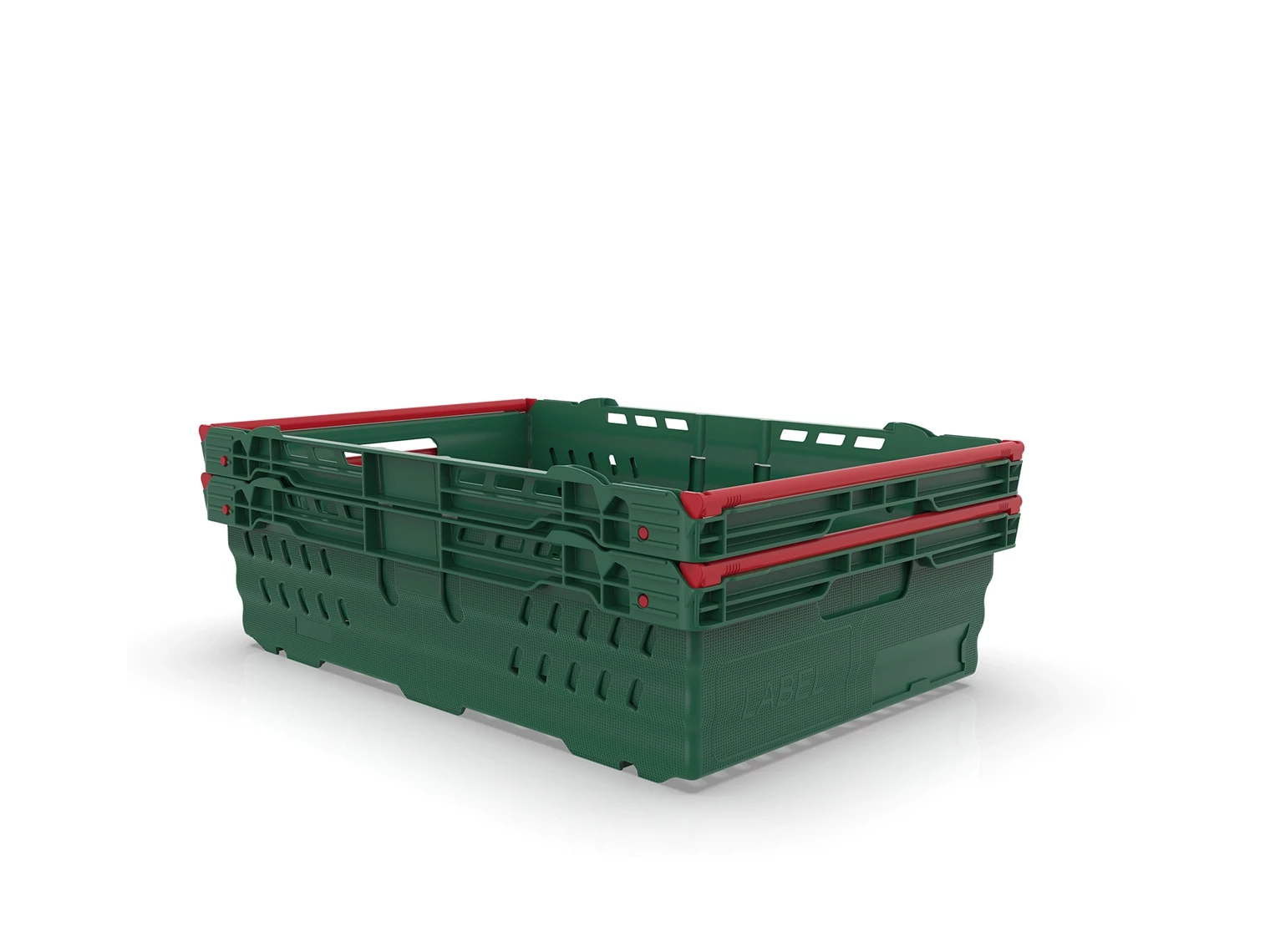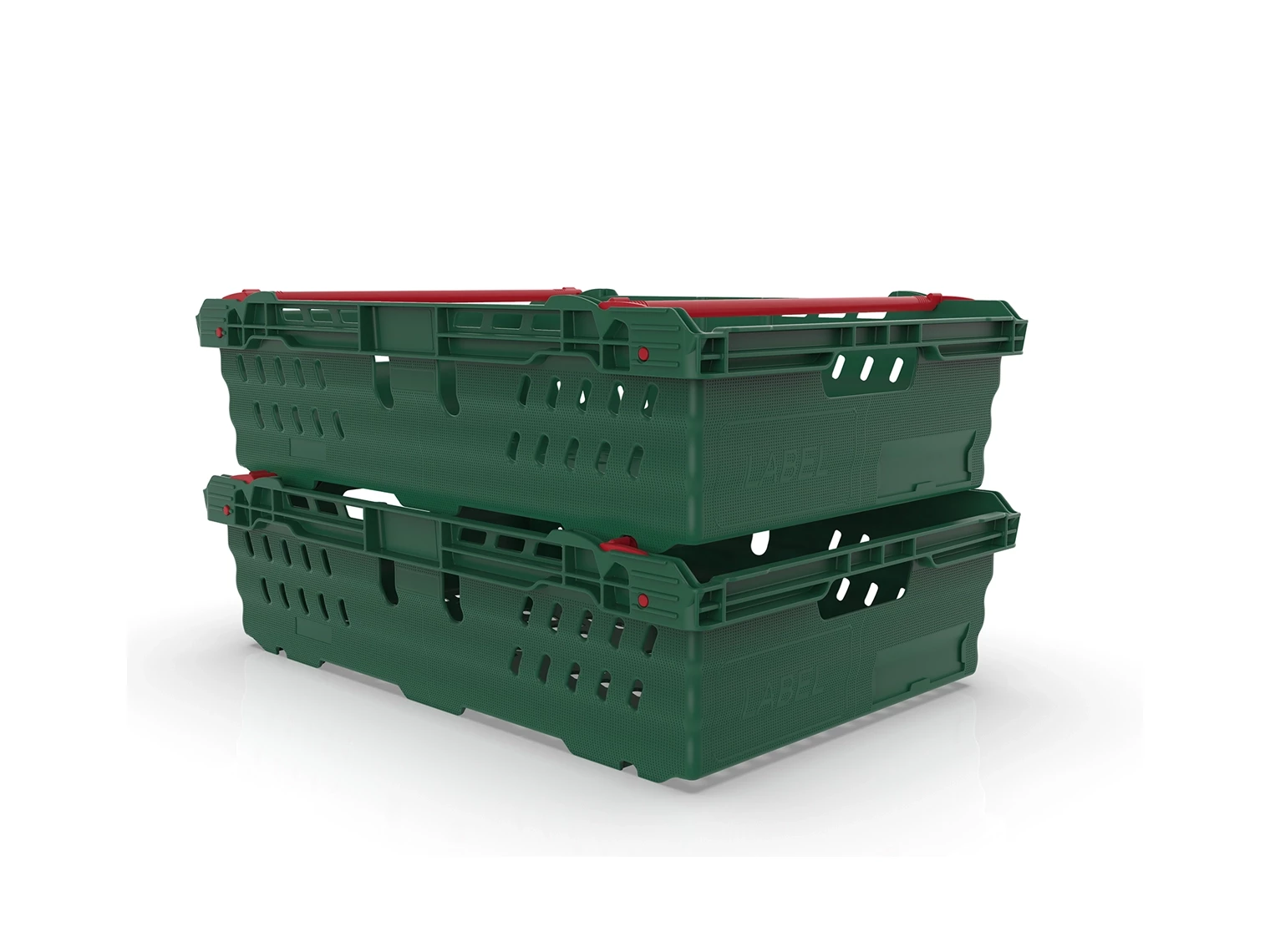 404 x 603 x 167 (h) mm

378 x 574 x 141 (h) mm

PPC-1.470 gr

15 kg

5.830

7.524
Our agricultural boxes, specifically designed with ergonomic structures, perforated design that does not harm the products, and comfortable handles, are used in the logistics and retail chain from the field to the end consumer for all agricultural products, particularly fresh fruits and vegetables.
Our agricultural product boxes, with a wide and diverse range of products, can be safely transported and stored in cold storage facilities due to their different dimensions.
Our stackable agricultural boxes can be transferred to supermarkets and warehouses without damaging fresh fruits and vegetables, and can even be used as sales stands in supermarkets and grocery stores.
The perforated design of our boxes allows for maximum airflow, ensuring a longer shelf life for the products.
Designed in different sizes and structures according to projects and special requests, our agricultural product boxes with softened and non-sharp inner structures enable safe storage and transfer of the products without damaging their quality.
Our agricultural product boxes, with their sturdy structures, ensure the safe completion of the logistics chain from production and loading points to sales points, and are the most commonly used agricultural product boxes in the industry.
In addition to providing seamless and cost-effective storage options for our domestic and international customers, our boxes also offer practical usage opportunities.
In addition to their usage options and quality, our boxes can be customized with features such as screen printing, laser printing, sequential numbering, hot stamping, PVC kanban pocket, plastic kanban pocket, and RFID tags according to customer demands, making them unique and traceable.
Our agricultural product boxes can be sterilized and made ready for reuse after each use.
They are produced using special raw materials and materbatches with high UV resistance to preserve product color and quality, as they are exposed to sunlight.
In addition to 100% food-safe production, our ability to use environmentally friendly recycled raw materials from our recycling facilities allows us to produce not only first-quality boxes but also boxes with different colors and qualities using mixed raw materials according to our customers' demands.
Related Sectors
Share the Page

Add to RFQ List

0

Request Quote