B-6420A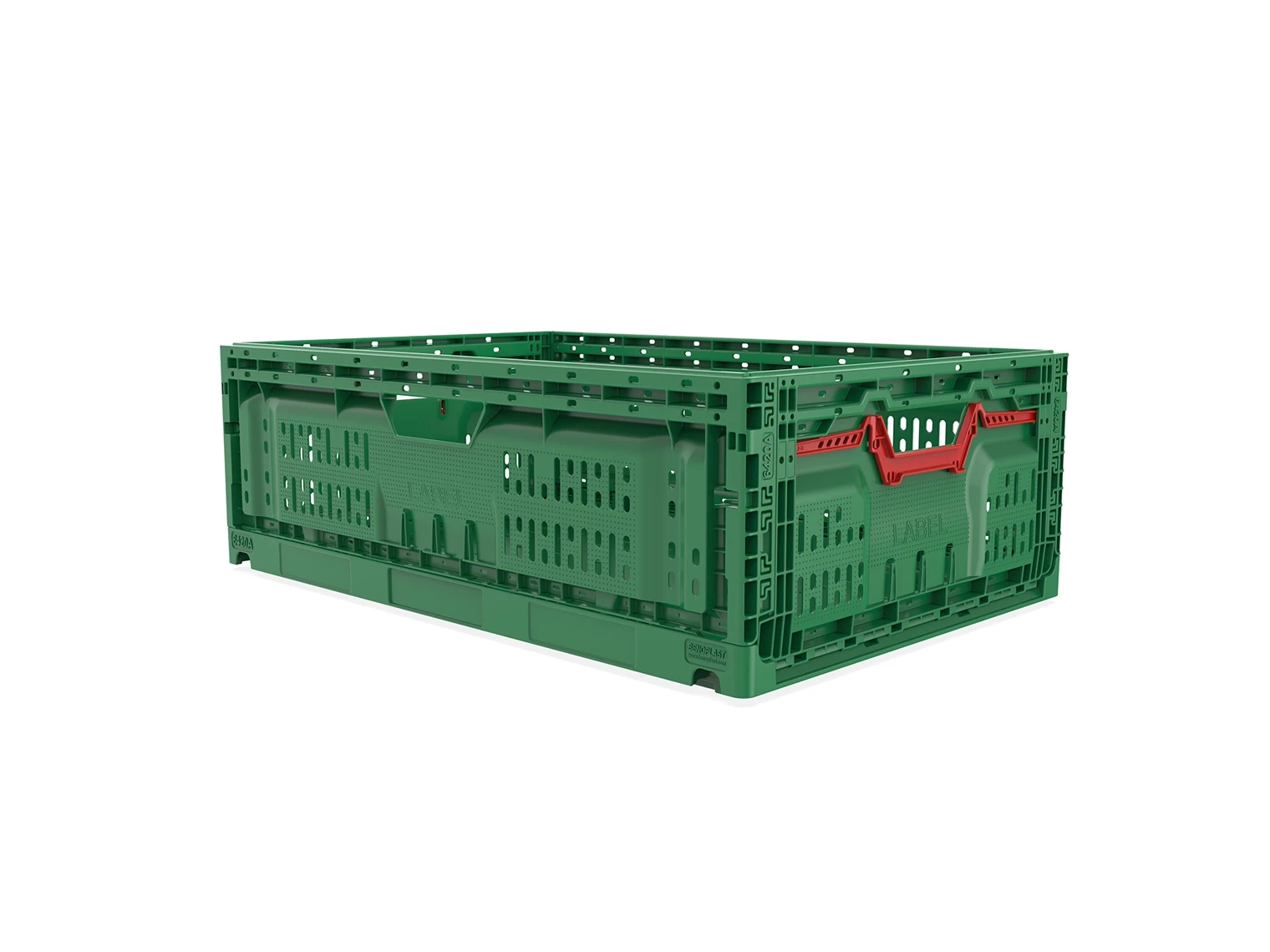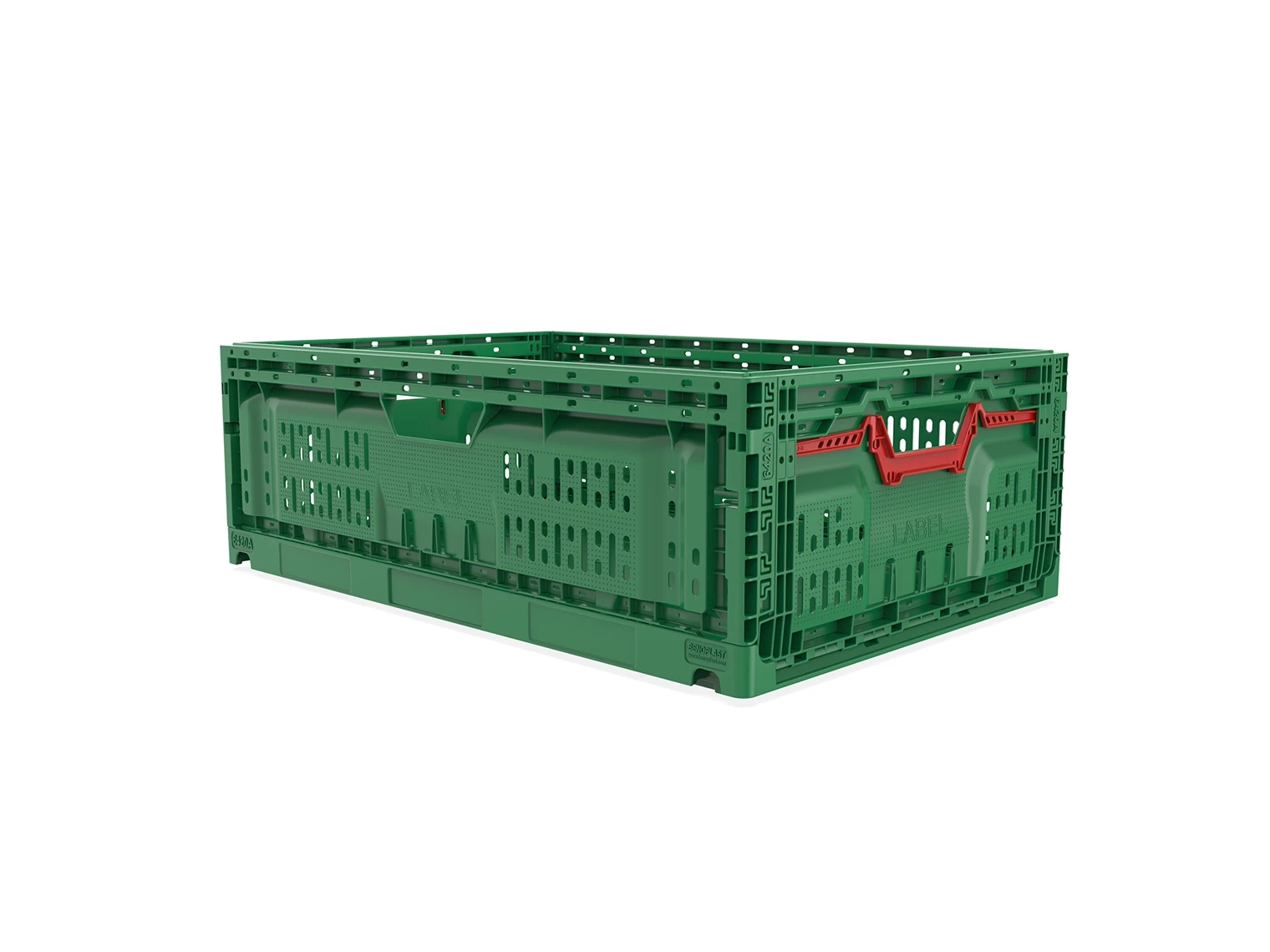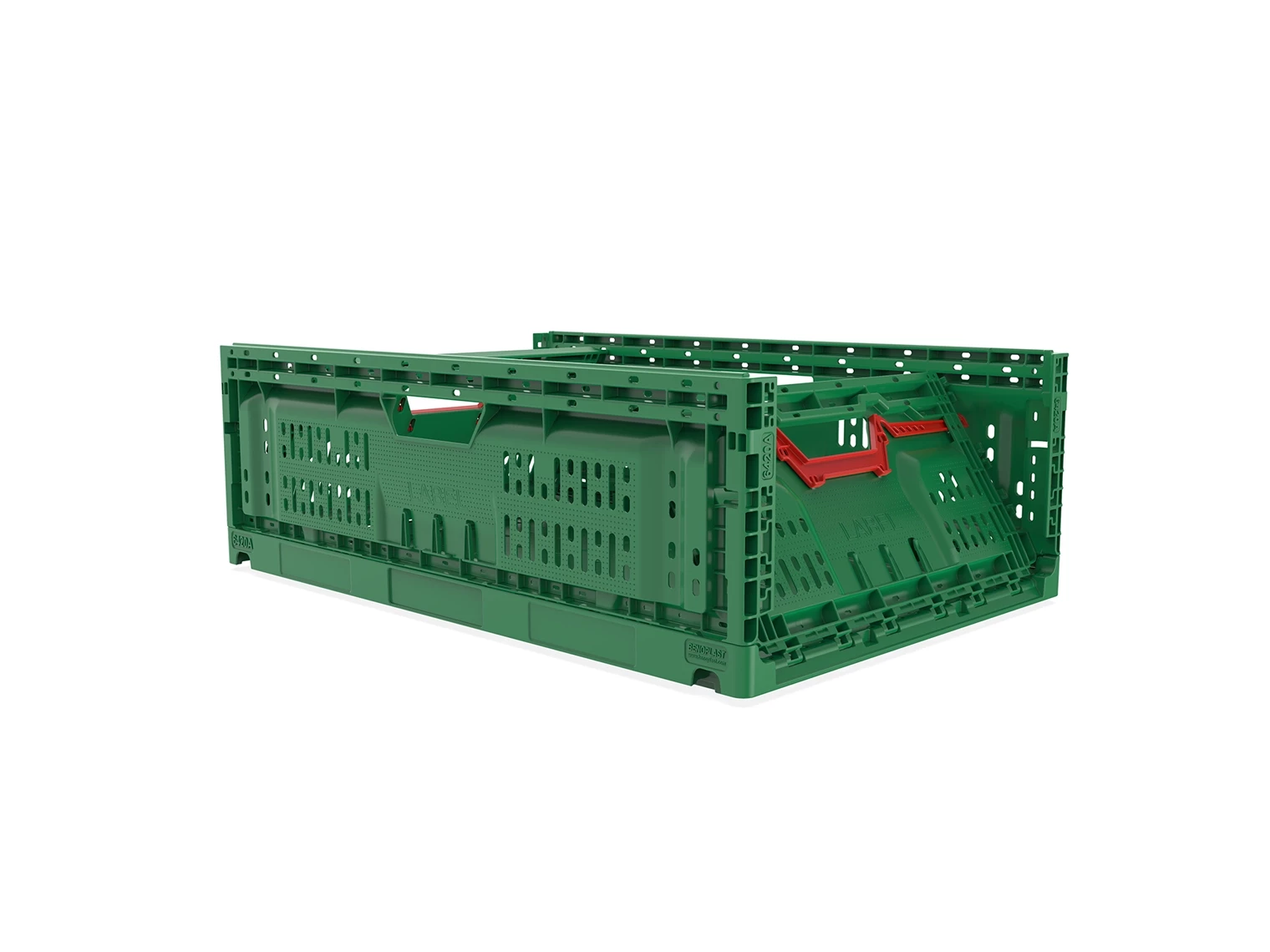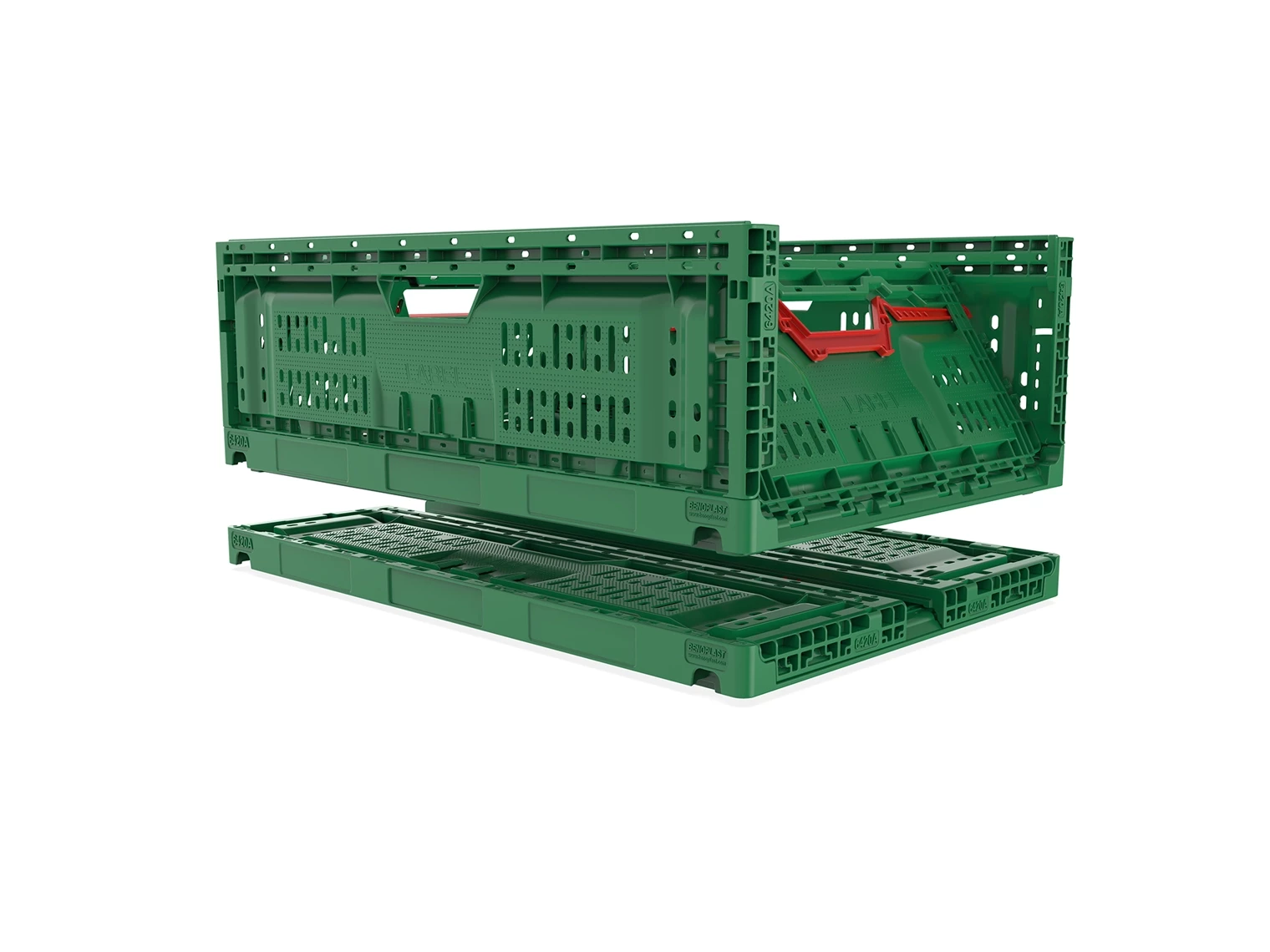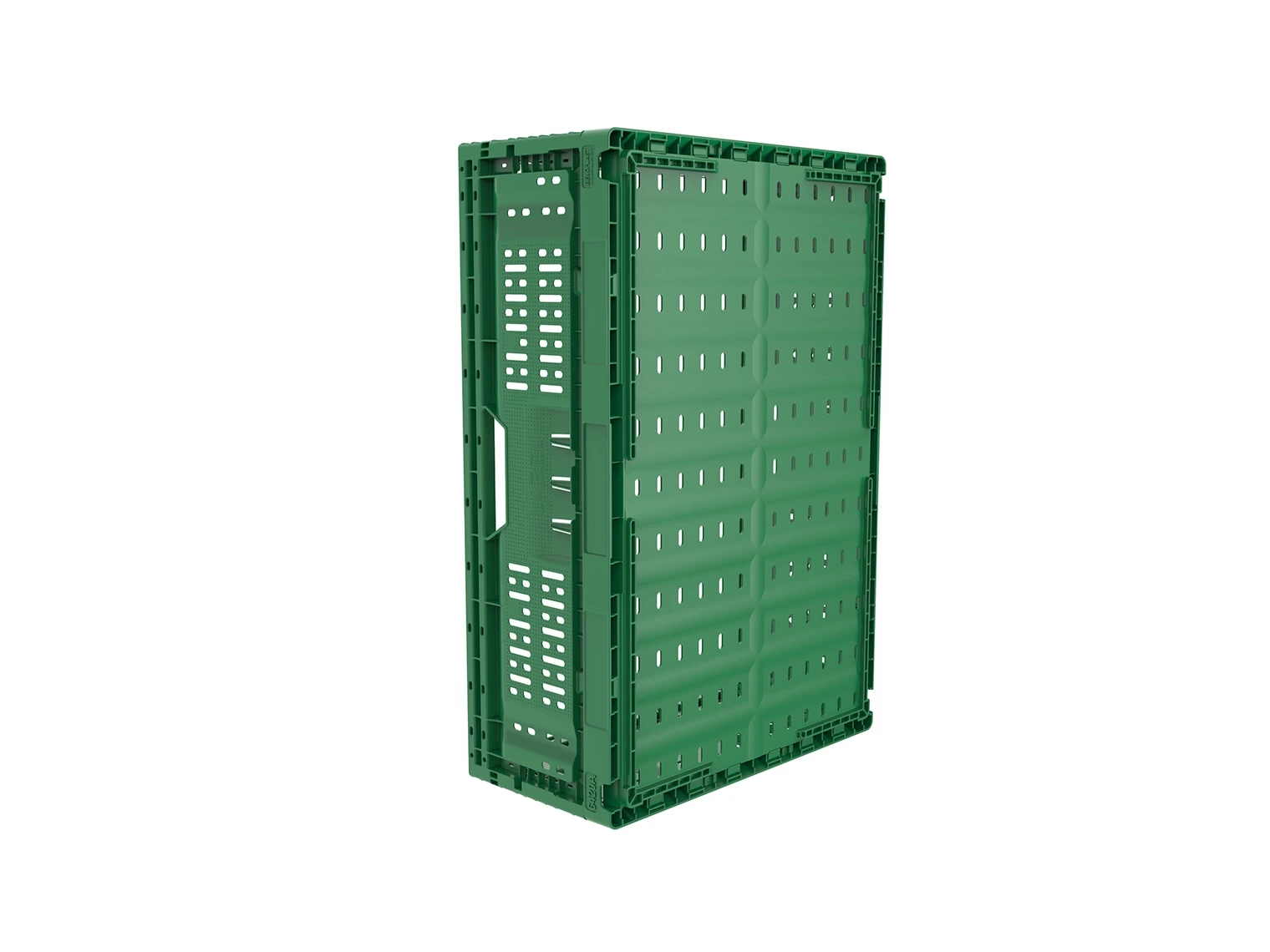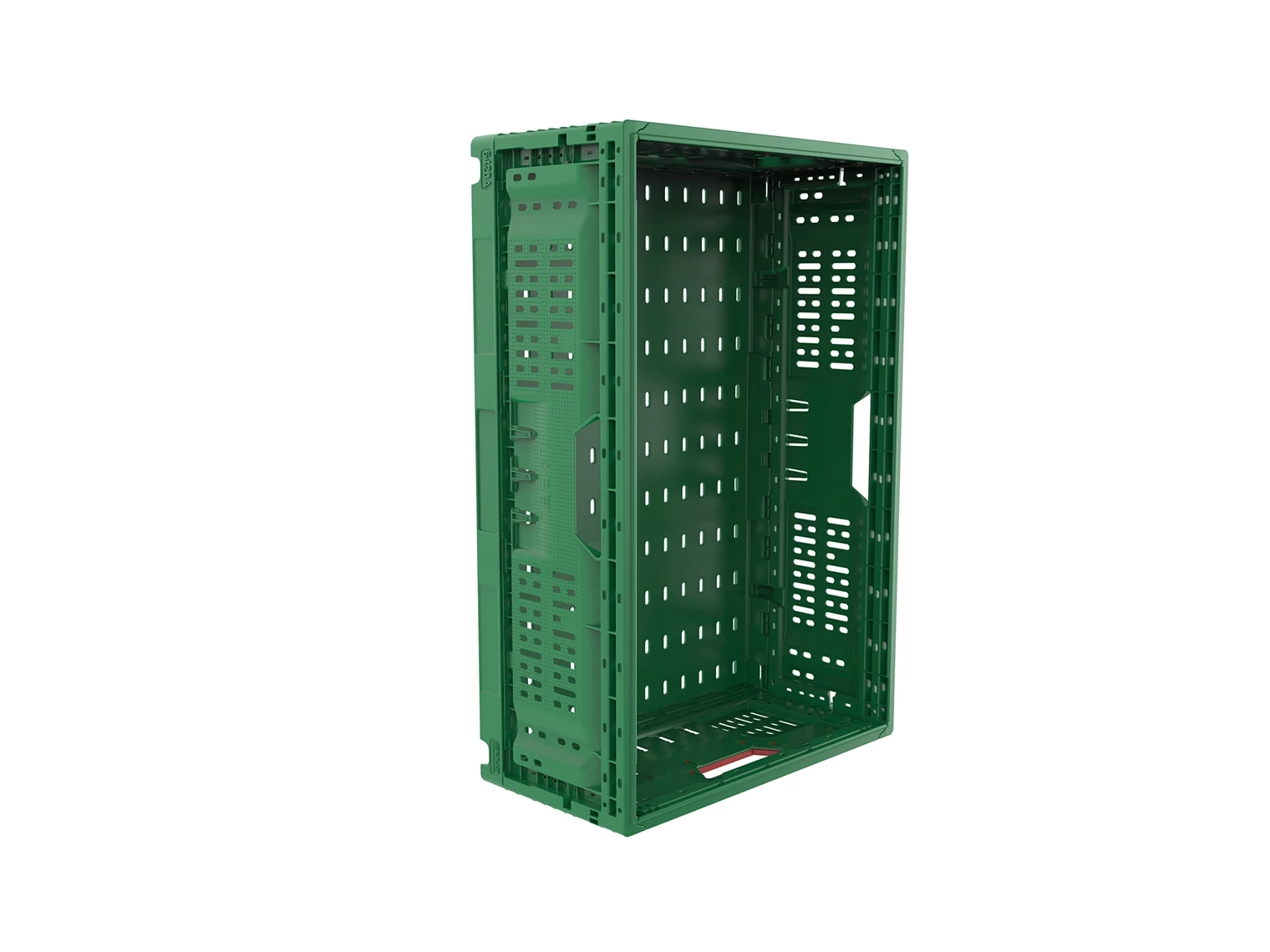 399 x 600 x 202 (h) mm

368 x 570 x 194 (h) mm

PPC-1.740 gr

20 kg

7.700

8.976
Active lock foldable boxes, which come in 2 different sizes and 5 different height levels, are produced entirely with unmanned automation systems according to the latest quality standards in the plastic industry.
Every stage of production is monitored by our quality control systems and production continues according to a production program that does not compromise on quality.
Active lock foldable boxes are used in many sectors, including the agricultural sector, both for food and non-food products, thanks to our specially designed foldable and lockable ergonomic structures, perforated softened non-sharp inner structures that do not damage the product, and comfortable handles.
Especially in the agricultural sector, which has a very wide and diverse range of products, almost every product can be safely and hygienically transported with active lock foldable boxes and can maintain its freshness for a long time in cold storage.
Thanks to perforated wall and base structures, these perforated boxes have full air flow and do not harm the products on the lower base when stacked on top of each other.
The boxes can be transferred to markets and warehouses when fully loaded and can even be used as sales stands in supermarkets and greengrocers.
Active lock foldable boxes, designed according to project and special requests, can be easily folded with a special locking mechanism and can be opened when needed.
They also provide optimal space savings when not in use in a fully closed form.
Active lock foldable boxes, which ensure the safe completion of the logistics chain from the production and loading point to the sales points, offer our customers both domestic and abroad trouble-free, practical and economical use for long periods of time with their robust structures.
In addition to their usage possibilities and qualities, features such as screen printing, laser printing, sequential number, hot printing, PVC kanban pocket, plastic kanban pocket and RFID label applications can be added to our boxes upon customer request. This way our active lock foldable boxes gain a specific structure for customers and institutions and become traceable.
Active lock foldable boxes, like all our other boxes, can be sterilized with washing machines after each use and made ready for reuse.
In addition to our 100% food-safe productions, thanks to the environmentally sensitive recycled raw material opportunity provided by our recycling facilities, not only 1st quality but also production in different colors and qualities can be made with special blend raw materials according to the demands of our customers.
Related Sectors
Share the Page

XR 360

Add to RFQ List

0

Request Quote