B-6422F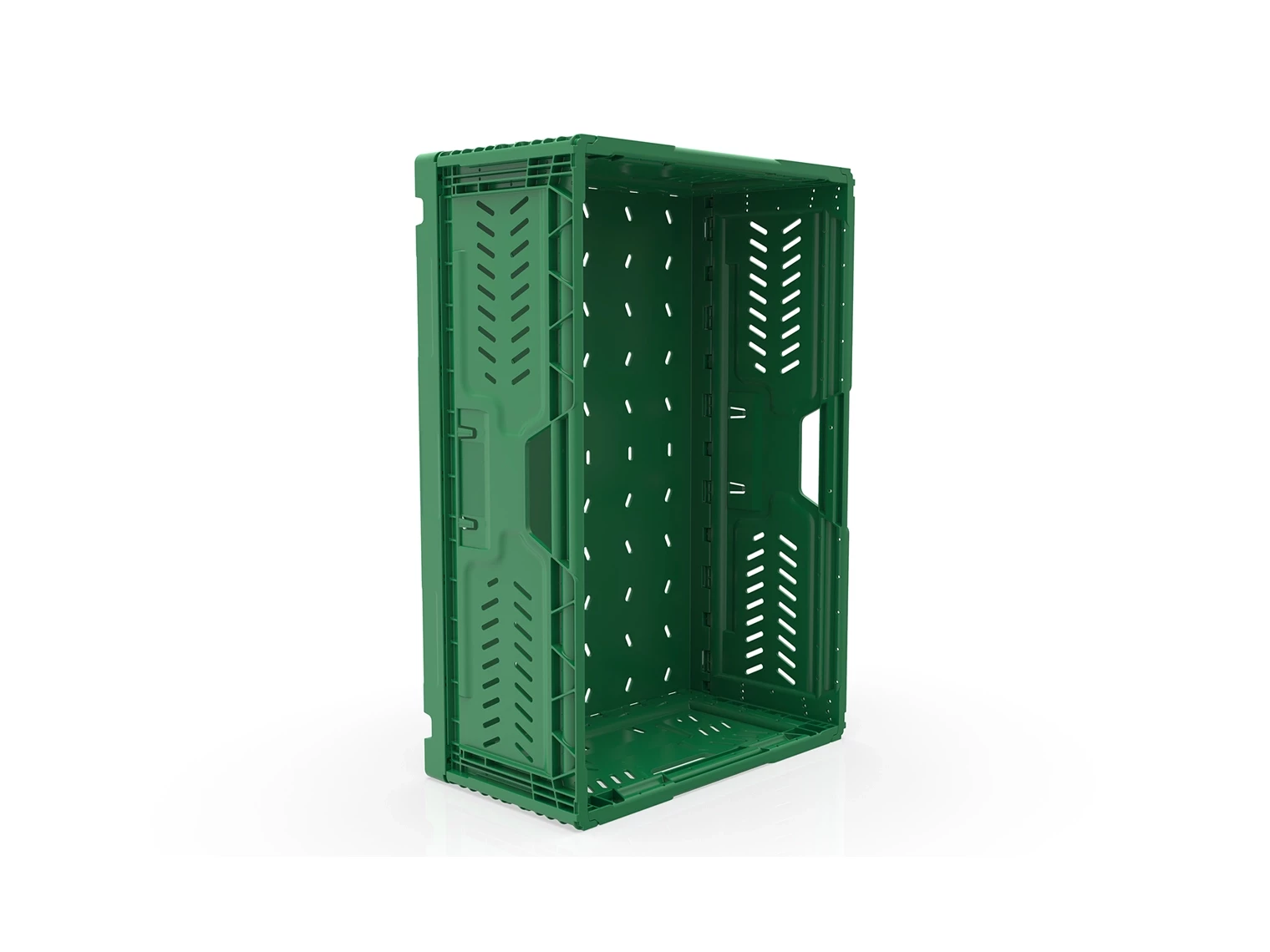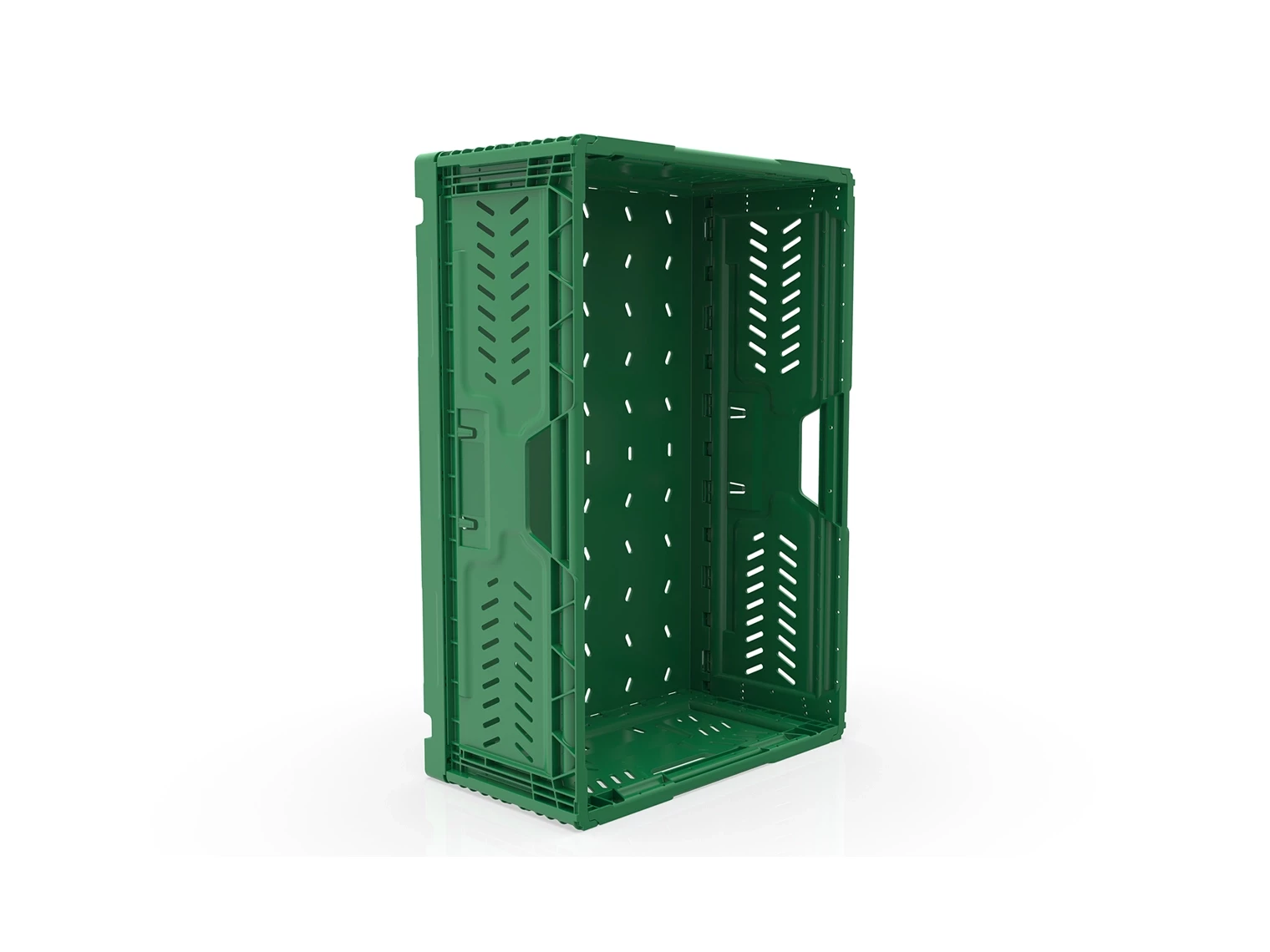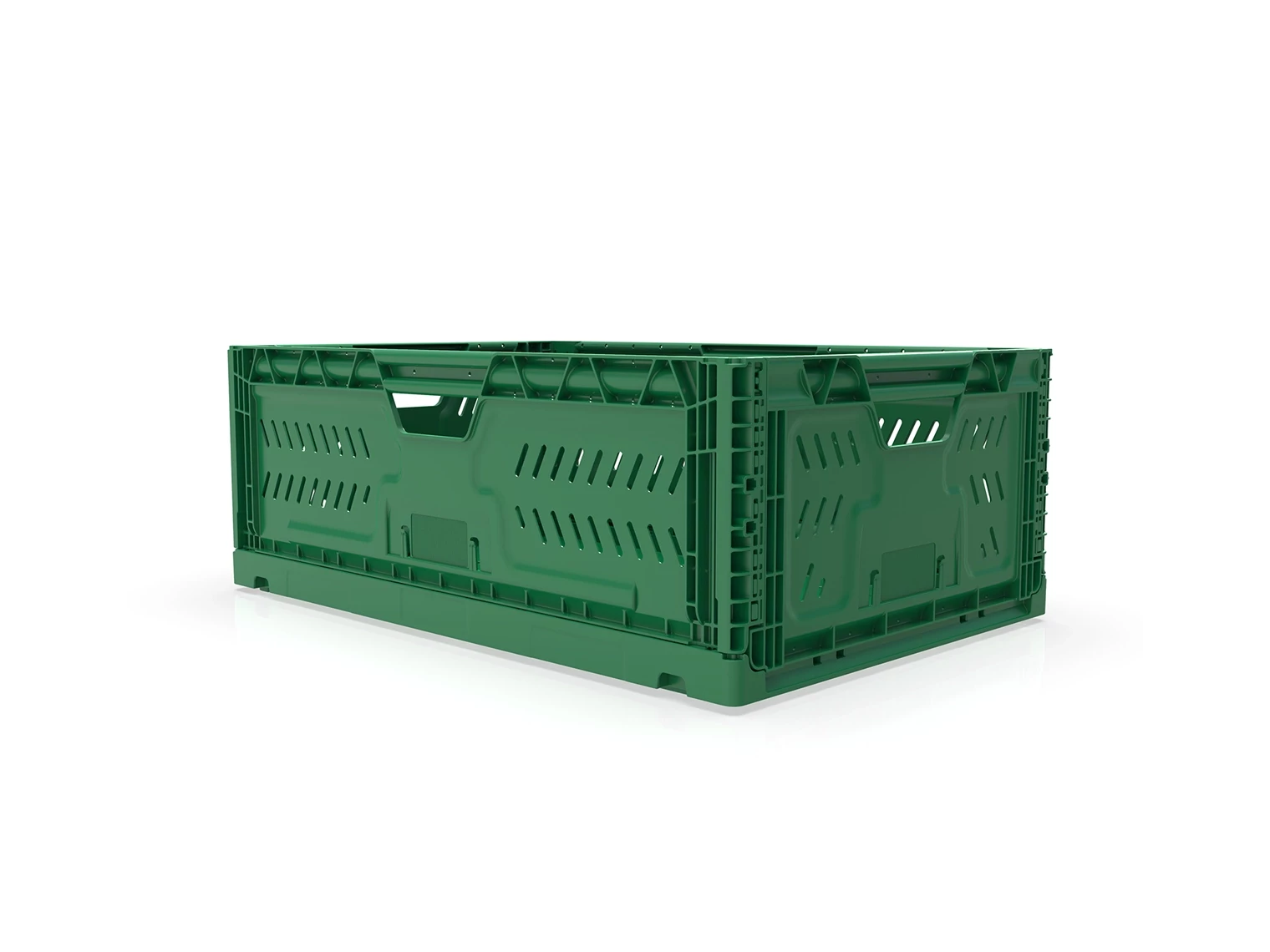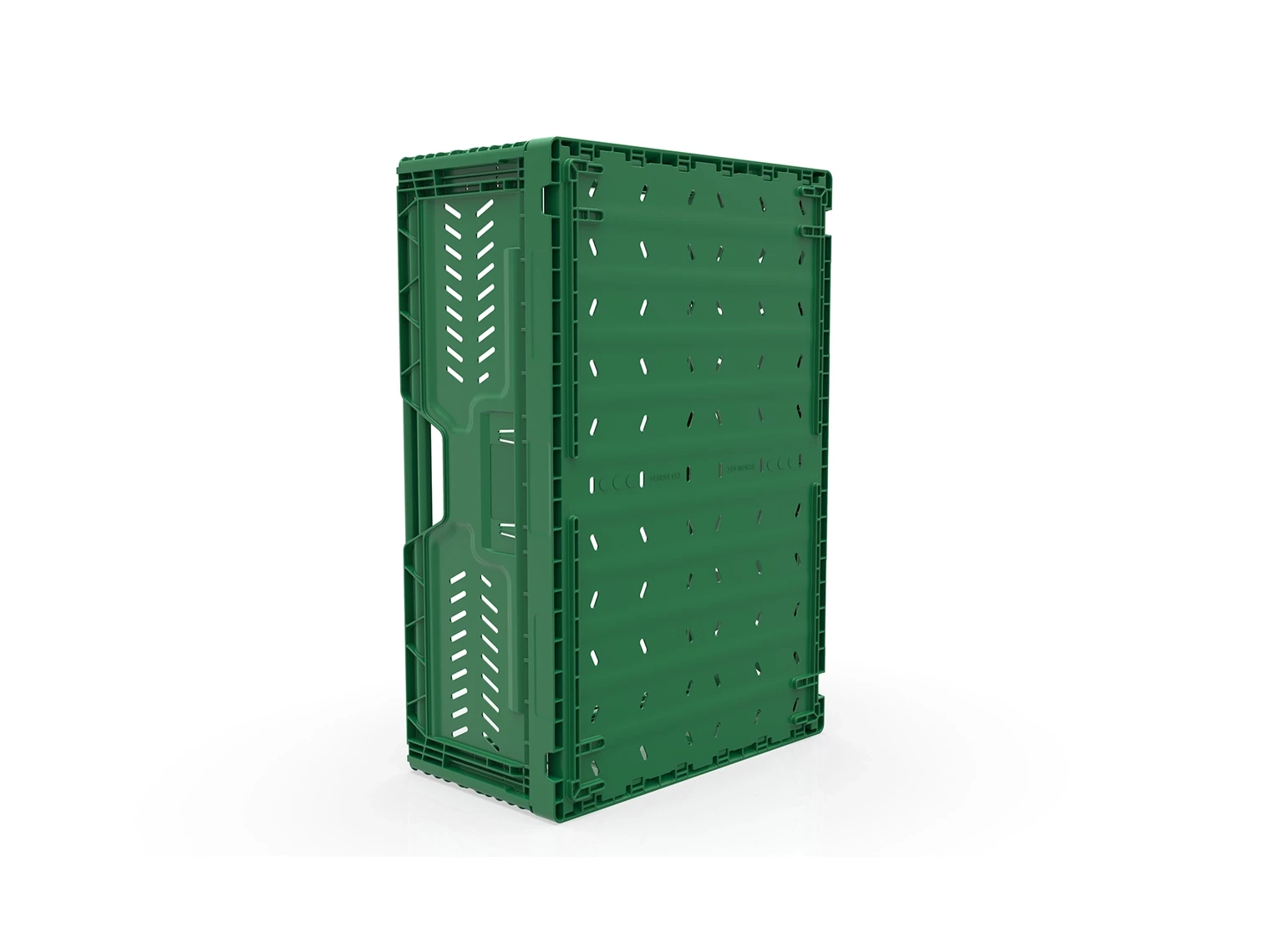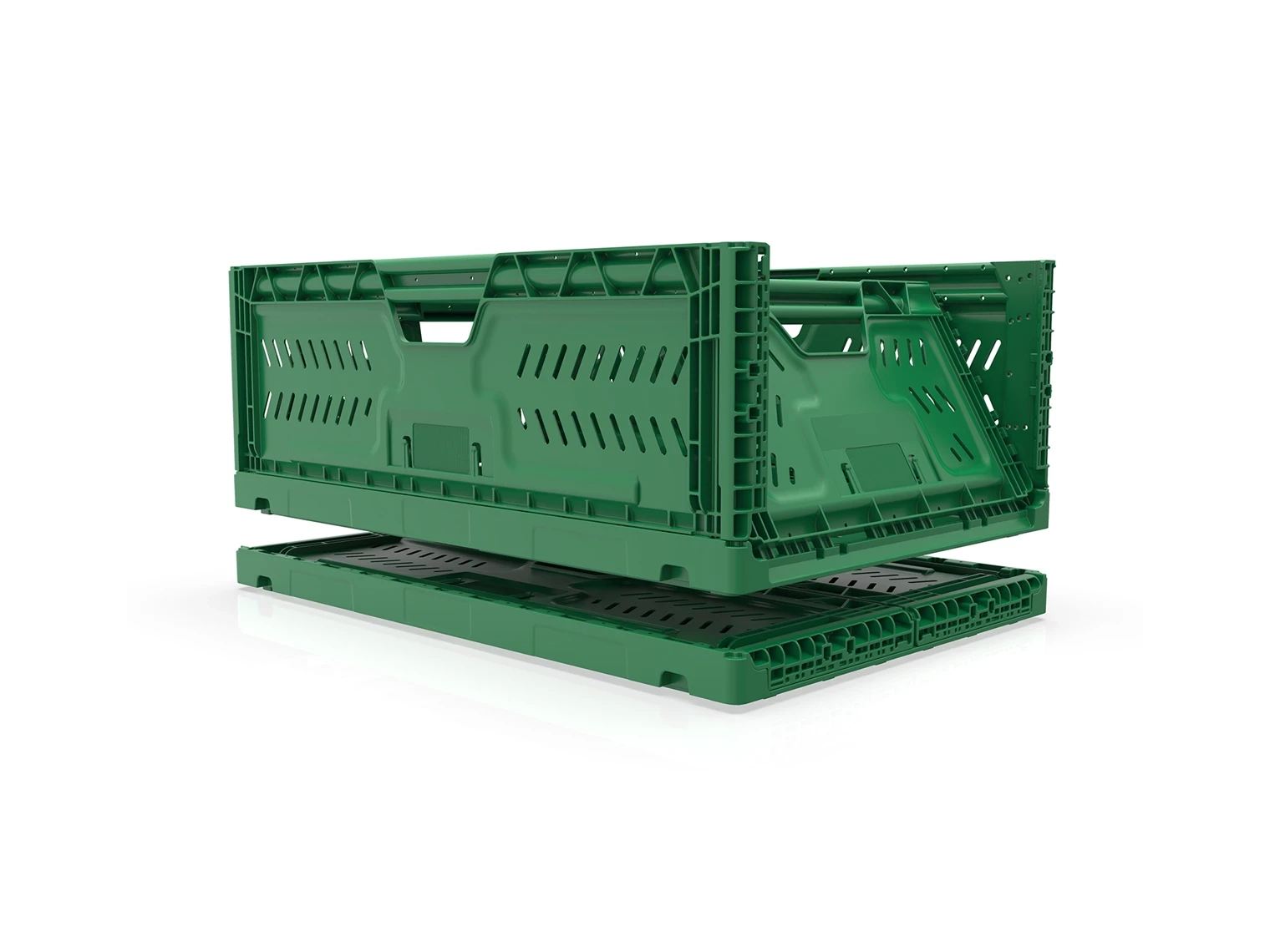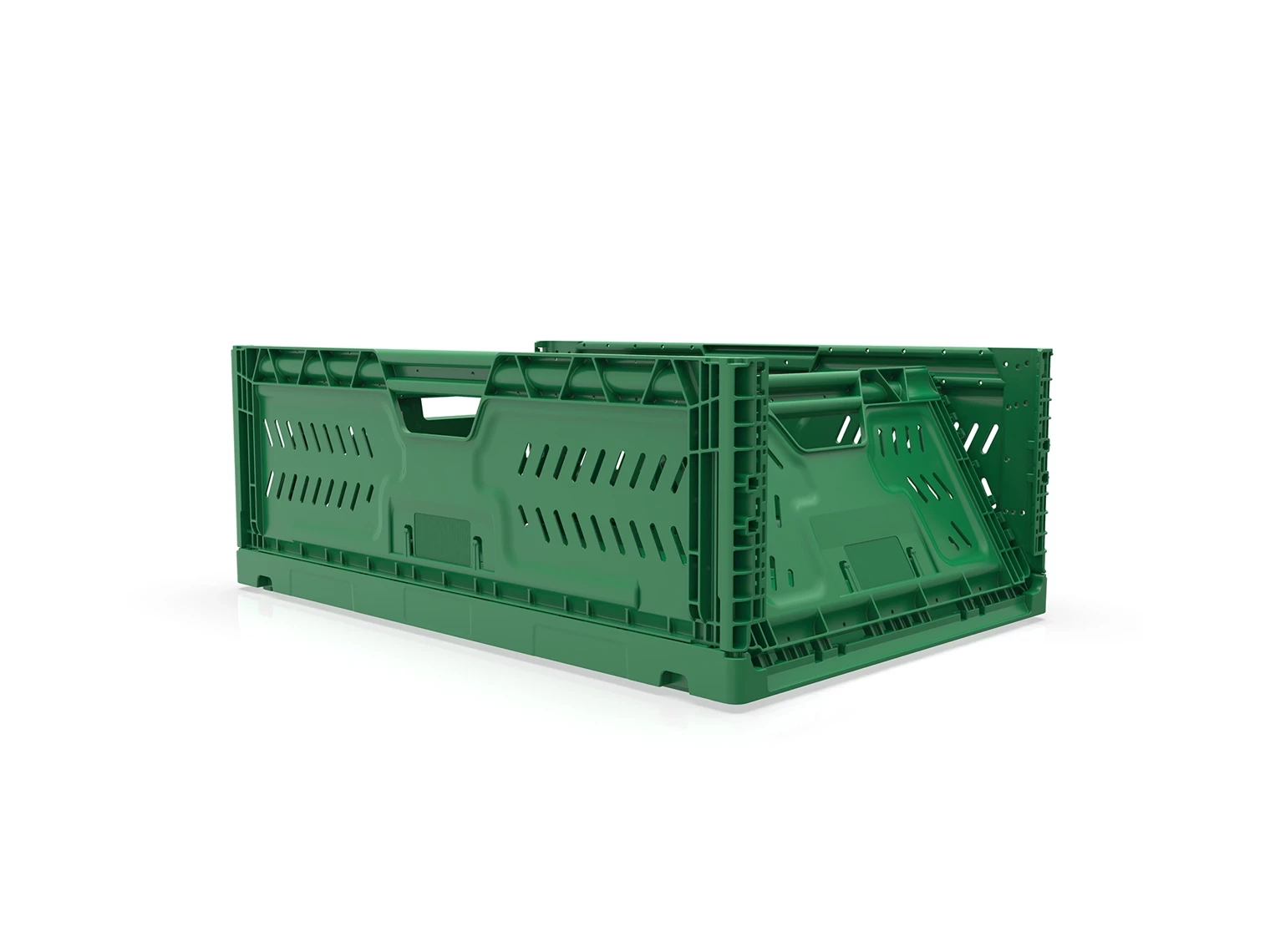 397 x 600 x 222 (h) mm

372 x 569 x 214 (h) mm

PPC-1.900 gr

20 kg

5.500

6.600
Our passive locked foldable boxes, which have 2 different sizes and 7 different height levels, are produced with completely unmanned automation systems according to the quality standards of the latest technology in the plastics industry.
Every step of production is inspected by our quality control systems and continues through a production program that does not compromise quality.
our passive locked foldable boxes are used in many sectors such as the agricultural sector, in food and non-food sectors thanks to their specially designed foldable and lockable ergonomic, perforated, softened, blunt interior structures that do not harm the product, and comfortable handles.
Especially when the agricultural sector is taken into consideration, almost every product in this sector, which has a very wide and different product range, can be transported in safe and hygienic conditions with our passive lock foldable boxes and can maintain its freshness for a long time in cold storage.
These boxes, which have full air flow thanks to their perforated wall and base structures, also do not damage the products on the lower floors when loaded on top of each other.
The boxes can be transferred to markets and warehouses when fully loaded, and can even be used as a sales stand in supermarkets and greengrocery stores.
our passive locked foldable boxes, which are designed according to the project and special requests, can be easily folded with a special locking mechanism and can be opened when needed. When it is not in use, it provides an optimum level of space saving in a fully closed position.
Our passive locked foldable boxes, which ensure the safe completion of the logistics chain from production and loading point to sales points, provide smooth, practical and economical use for a long time to all our local and foreign customers with their durable structures.
In addition to the opportunities and quality of use, features such as screen printing, laser printing, sequential number, hot printing, PVC kanban pocket, plastic kanban pocket and RFID tag application can be added in line with customer demands. Thus, our passive locked foldable boxes gain a special structure and can be tracked for customers and institutions.
Unlike our active locked boxes, our passive locked foldable boxes do not work with a lock system placed on their short sides, but by opening the short sides out from the inside and locking them on the long sides.
In this way of use, the box can be opened and closed without the need for an additional lock. At this point, the advantage of ease of use is normally in our active locked foldable boxes. Its unlocked structure provides a price advantage to our passive locked foldable boxes.
Like all our other products, our passive locked foldable boxes can be sterilized and made ready for reuse with washing machines after each use.
In addition to our 100% food-safe production, thanks to the environmentally friendly recycled raw materials provided by our recycling facilities, we can produce not only first quality, but also in different colors and qualities with specially mixed raw materials according to the demands of our customers.
Related Sectors
Share the Page

Add to RFQ List

0

Request Quote