Tomato Box Types and Prices - Benoplast
September 5, 2023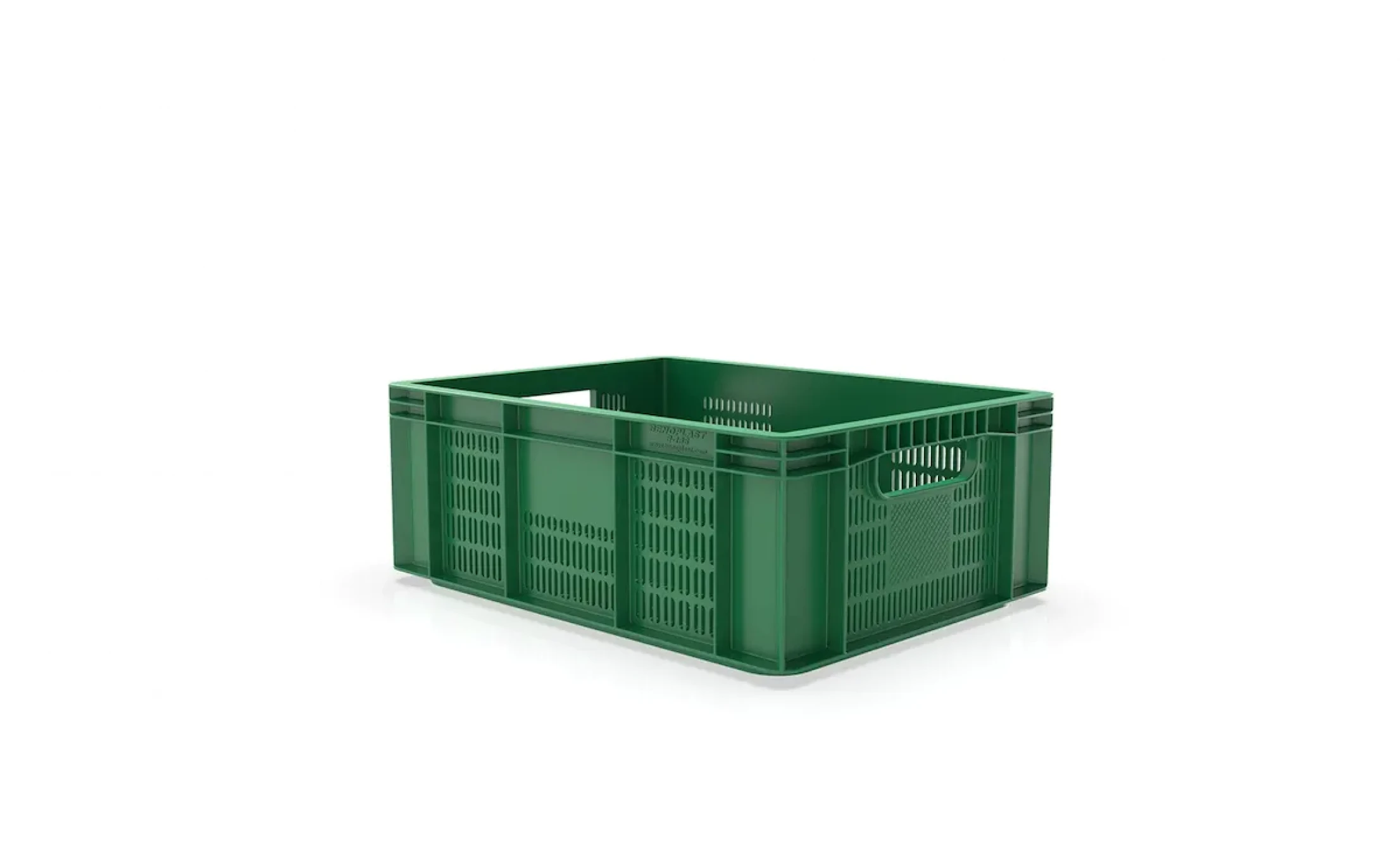 Plastic tomato crates, which are preferred in the fruit and vegetable sector, respond to the needs of users with their 20 kg capacity and stand out with their practical foldable and airy perforated design. With these features, businesses find the opportunity to deliver their products to the end users in a safe and fresh way.
Where are tomato crates used?
· Sunday
· State
· Greengrocer
· Supermarket
The correct storage and transportation of tomatoes is very important to preserve the quality of the product and to offer it to the consumer in the best possible way. Therefore, it is important that tomato crates are delicate and crush-resistant, do not damage the crop, and are perforated. These factors will make the tomatoes last longer and will help the consumer to obtain quality products.
Tomato Case Prices
Specially designed for the needs of fruit and vegetable retail or wholesale businesses, tomato crates help businesses optimize their storage and transportation processes. The prices of plastic tomato crates can vary depending on various factors. These factors include the quality of the plastic material, whether the crates are foldable or perforated, and the quantity to be purchased.
Tomato Crate Features
In addition to being perforated and collapsible, information about the technical dimensions and durability of the tomato crates is presented.
External dimensions: 397 x 600 x 161
Weight: 1600 g
Load capacity: 20 kg
· Grip: Yes
Loading type: 40' HC 250 units, Standard trucks 200 units.
· Loading quantities: 40' HC 5.500 units, Standard trucks 6.600 units.
· Recycling: Yes
Food compatibility: Suitable
Compatible Products
https://www.benoplast.com/detay/b-6416fy-1-22-114