Types Of Industrial Plastic Containers - Benoplast
October 6, 2023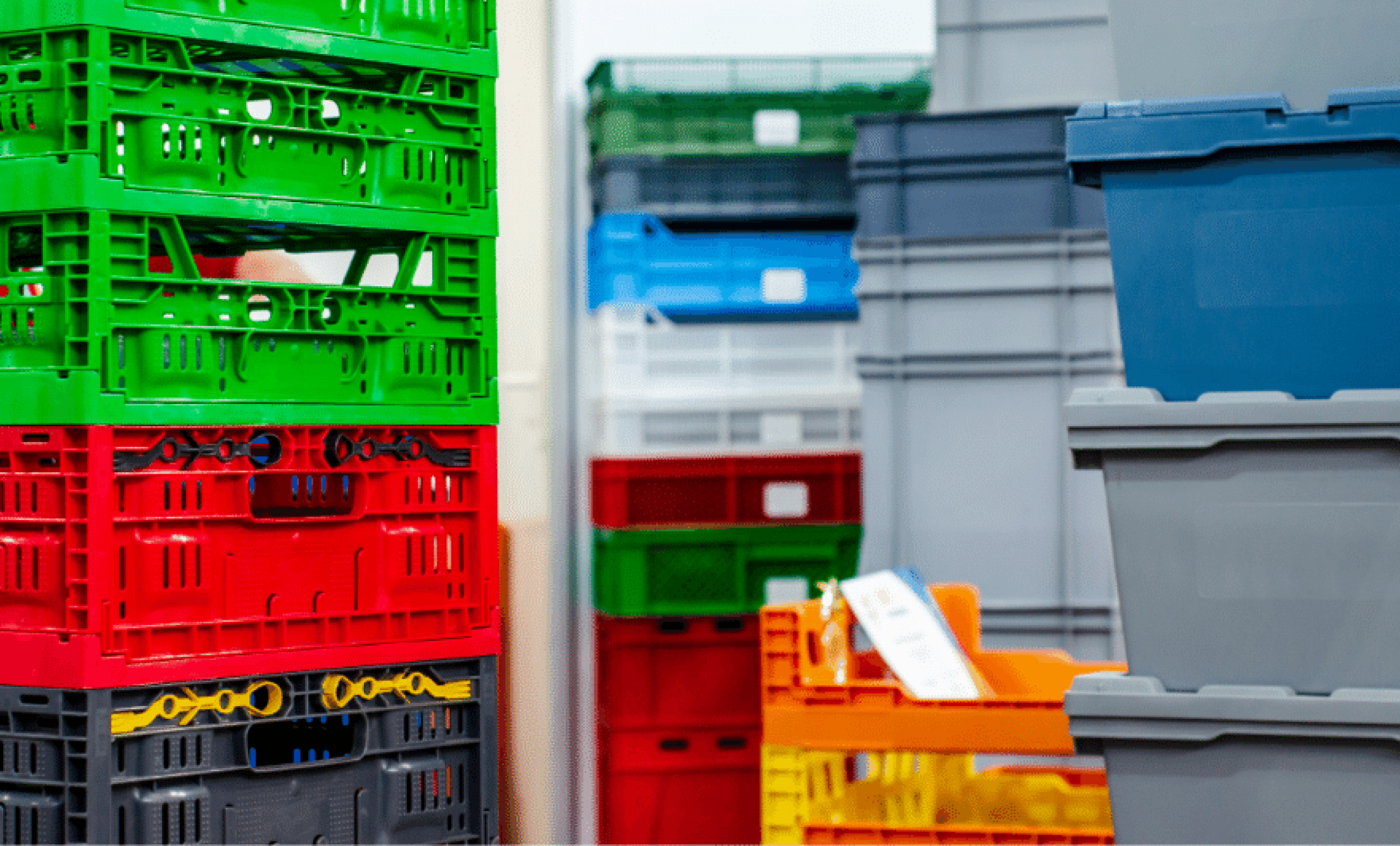 Types Of Industrial Plastic Containers
Many types of industrial plastic containers are used by manufacturers to store and transport goods. Crafted from various chemicals, these different types of industrial plastic containers can be tailored to meet specific needs by adding additives or using special manufacturing processes; they can also be formed into various shapes through molding or casting processes to get various types of industrial plastic containers. Plastic's low production cost makes it an economical choice for industrial packaging; yet its wide array of types and uses may be daunting for new business owners. In this article we will describe various types of industrial plastic containers in detail along with information regarding their uses, characteristics, durability and lifespan.
Injection molding and blow molding
Injection molding and blow molding are the two primary forms of types of industrial plastic types of industrial plastic containers production, while injection molded containers typically made of polyethylene (PE), Polyvinyl Chloride (PVC), or Acrylonitrile Butadiene Styrene (ABS). Solid or hollow products made by injection molding can be produced, suitable for rigid and flexible applications alike, as they offer excellent chemical resistance, electrical insulation properties, good thermal performance as well as transparent colors - not forgetting their resistance to fatigue when manufactured into tight-fitting closures!
Polypropylene
Polypropylene (PP) is an extremely versatile thermoplastic that can be made into both flexible and rigid products. PP is stronger and more durable than its LDPE predecessor but not as stiff. Moreover, its resistance to fatigue and cracking surpasses PE's, while offering endless design opportunities such as colors, textures and finishes - as well as being FDA compliant. Food containers in types of industrial plastic containers often opt for this material due to it not leaching potentially harmful chemicals into food like other plastics do.
Thermoplastics
Thermoplastics are a group of polymers produced through reacting monomers with heat or chemicals to form long, chained molecules. With their high melting point and ability to be formed into various shapes without losing strength or integrity, thermoplastics are popularly used in bottles, bags, and tubing applications. Furthermore, thermoplastics are highly recyclable; used material can even be turned back into raw materials to be manufactured back into new plastic products!
Vented plastic containers from types of industrial plastic containers are specifically designed to allow products to breathe during shipment and storage. They may be sealed and locked, or equipped with open slats that allow airflow through. Vented types of industrial plastic containers are perfect for bakery products, fresh produce and other items that must remain moist and cool during transit and storage; various lids and tops such as latches can help avoid accidental spillage of their contents.
Benoplast
Benoplast serves businesses of all types and sizes, from restaurants and retailers to auto manufacturers and industrial enterprises. Benoplast specialize in selling large quantities of products at discounted rates than retail shops can charge per unit; additionally they provide various customization and fulfillment services that include contract packaging, fulfillment, warehousing, tracking, folding printing etc. They may even design custom bulk types of industrial plastic containers suitable for automotive, medical electronics consumer & general industries.